We just might have the motorcycle parts you're looking for at our 2nd Annual Used Parts Garage Sale.
Sunday, January 27, 2013 from 10am-4pm
You'll find TONS of used & obsolete Genuine Harley-Davidson, Buell & aftermarket parts at close-out prices!
• exhaust systems
• handlebars
• seats
• mufflers
• air cleaners
• fairings
• saddlebags
• wheels
NEW this year: VINTAGE MOTORCYCLE PARTS section

Over the last sixty-five years we've been in business we have saved quite a few vintage Harley Davidson parts. These vintage Harley parts are getting harder and harder to find. We've never listed them online. This in-store sale is the only way to purchase these Harley parts at this time.
This section will contain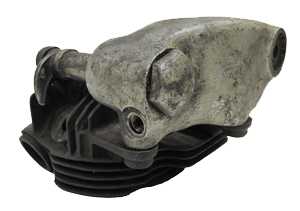 RARE, hard-to-find, vintage Motor Parts & Accessories dating back to the 1930s —
• OEM Knucklehead Parts
• OEM Panhead parts
• OEM Vintage Saddlebags
• Sportster & Super Glide Boat Tail Fenders
More vintage motorcycle Parts just added to the sale:
• 1958 FL Hinged Rear Fender NIB
• K-model windshields
• 1976 Liberty Edition Saddle Bags NIB
• 1979 Super Glide Tanks NIB
• Early Buddy Seats
• AMF Era Sportster Tanks
And Many more...
Free refreshments will be available.