If you've ever said "no" to more torque and horsepower, you must not be riding a Harley-Davidson® motorcycle. Since the beginning, H-D® riders have discovered freedom in the satisfying pull of exceptional powertrain performance. It's only natural that the addicting rush of adrenaline has many riders craving more.
While there's certainly no shortage of aftermarket upgrade options, the bulk of these will void your existing manufacturers warranty, forcing you to sacrifice peace-of-mind for a little extra oomph behind your throttle. So what's a speed-hungry Harley addict to do?
Thankfully, Harley-Davidson has a pretty solid understanding of who their customer is and what they want, developing a generous line of Screamin' Eagle® performance parts that won't interfere with your factory powertrain warranty. In fact, you can even upgrade a new motorcycle before it leaves the dealership, rolling the Scream' Eagle upgrade kit into your existing loan agreement.
But the best part of it all is the flawless compatibility between the Screamin' Eagle parts and the engine itself; since both were developed together, by the same manufacturer, there's no hassle convincing your aftermarket parts to play nice with your engine. The only question left to answer is, how much power do you want?
Here's the basics of what you'll be getting with each upgrade stage:

This upgrade is going to be ideal for you if you're looking to enhance the general performance of your Harley. Not only that, but you'll be enhancing the overall look and sound of your bike, as well as building the foundation for all future Screamin' Eagle upgrade possibilities.
---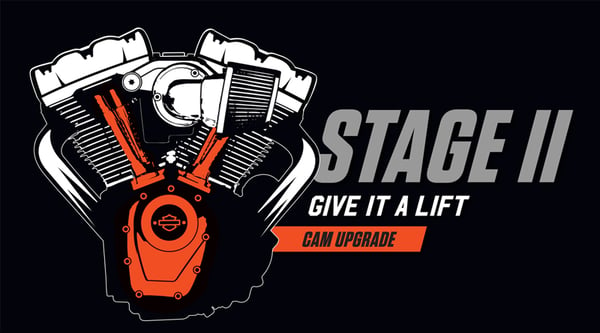 This kit allows you to select a cam that best suits your riding style-
Torque Kit Option: Up to a 15% increase in overall performance in the low-to-mid-RPM range. You'll feel a crisp and responsive throttle and more bang for your buck while accelerating, ideal for passing slower vehicles without downshifting.
Power Kit Option: Up to 25% increase in overall performance in the mid-to-upper-RPM range, pumping up your adrenaline with a nice burst of speed as you head for that redline.
---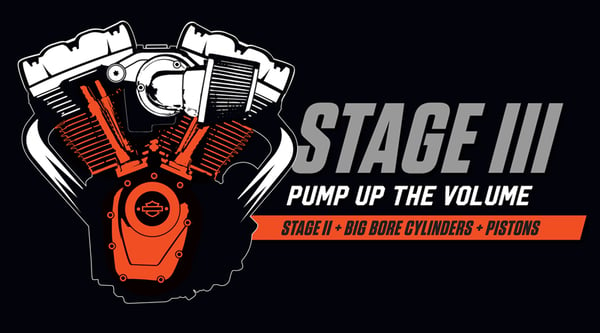 Satisfyingly large engine displacement and increased power throughout the entire RPM range. Your engine is going to swallow more air and fuel, with a higher compression piston to squeeze it all into an explosive formula for power. More specifically: up to a 35% increase in performance compared to stock bikes, downshift-free passing power right when you want it and "hold-on-to-your-knickers" acceleration from stoplight to freeway speed.
---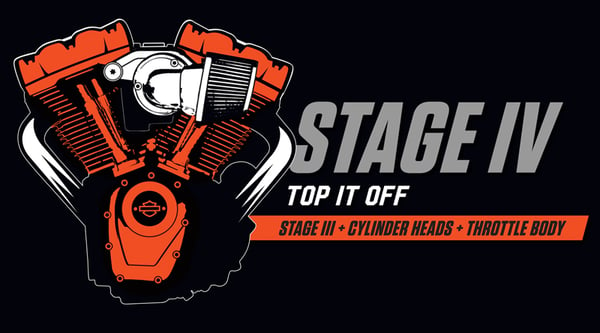 This is the stage that really puts the cherry on top. You're looking at high-flow cylinder heads and the Godzilla of all throttle bodies. You'll be maxing out displacement, compression and flow, allow you to experience the highest level of Harley-Davidson freedom with the best H-D performance upgrade available.